Apples vs. Oranges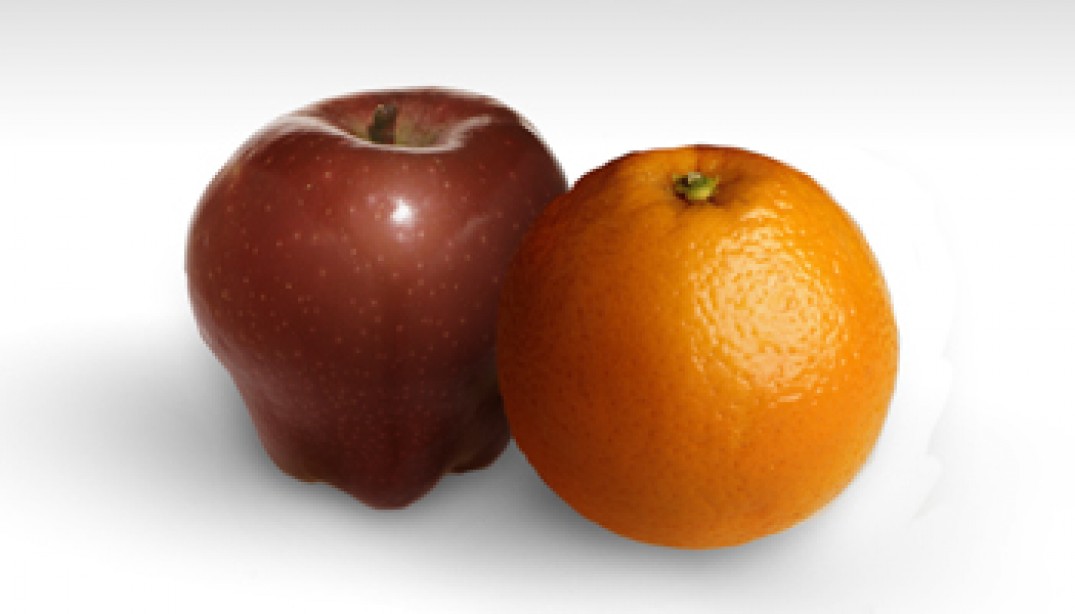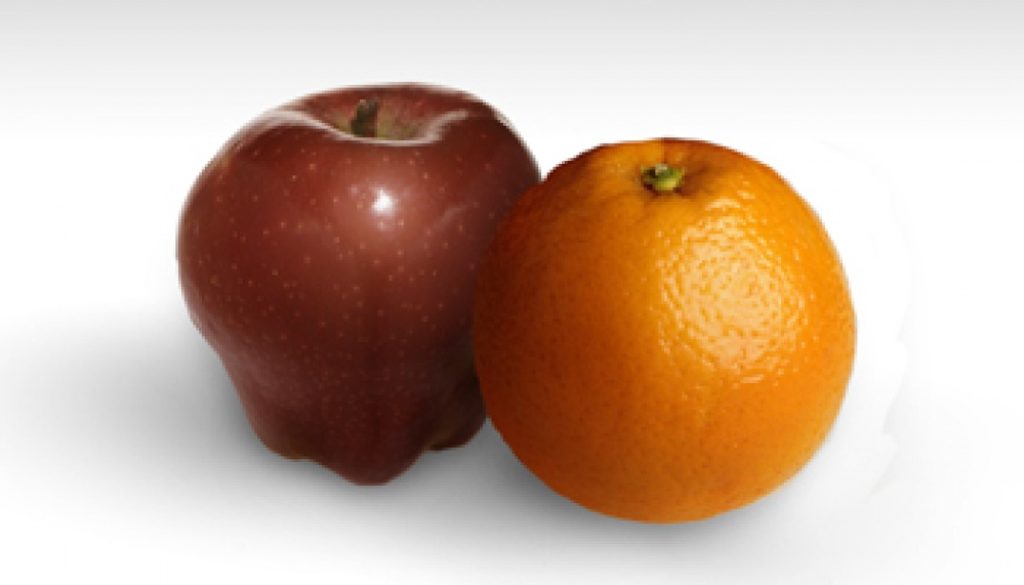 Don't Compare Apples To Oranges
When shopping around for a landscaper it is very important to make sure you are comparing the same products and services. Many people will have several landscape companies come out and give them estimates and then they just pick the cheapest bid. Choosing your landscape professional this way usually ends up causing headaches and costly repairs for the homeowner. While sometimes you will get lucky and get a decent job, for the most part you will not get what you wanted or the quality you were expecting.
Usually it is best to choose someone who is "middle of the road" in respect to price. Assuring you are getting the most for your money, and a quality, professional job. If you have gone with the cheapest anything before, you know that it didn't last. Most likely it had to be repaired or replaced in a very short time period. So if you look at it that way, you ended up spending more in the long run. Sometimes spending double or more than your original purchase. Landscaping is no different.

Compare Credentials
First things first, make sure that whoever you are considering for your landscape project is properly licensed and insured. If you hire someone who isn't licensed or insured properly, it may come back to bite you in the end. If something goes wrong on the job and the company is licensed with the registrar of contractors you have a course of action.
If they are not licensed, you can only hope they will fix the problem, but don't hold your breath. Another thing to check for is to make sure they are members with the Better Business Bureau. This assures you that customer service is important to them. Check their rating. If they are rated "B" or higher, it's safe to say they will make sure you are happy with the end result.
Time Is On Your Side
How long has the company been in business? This tells you a few things. First, it tells you if they are competent in their chosen field. The longer the company, or employees have been working in the industry, the longer they have had to learn the skills and knowledge of the industry. Time in the field is, as they say, priceless.
Being able to adapt to the ever changing industry and market is very important in the cut-throat field of landscaping. Second, the longer the company has been in business tells you they have a good tract record with their clients. They value each and every customer, and provide a quality service that stands the test of time. Third, they have found their niche in the market and have excelled at what they do best. They have had time to figure out what services they are really good at and what services they're not so great at. This means you don't get someone who can do irrigation systems, but will try to build a water feature. You know they are fully equipped to deliver exactly what they say they will at the highest possible quality.

Back It Up
Any landscape company who is worth their weight in soil will back up their work with a warranty. They should spell it out in clear terms before the job and make sure you understand it completely. If they don't offer a warranty, it's a good sign that the quality of their products and workmanship is sub-par. If they can't assure you that your investment will be a good one, you should seriously think twice about using their company.

Quality Doesn't Cost, It Pays
Most people would agree that a cheaper job is just that: CHEAP. Most people would also agree that they would rather spend a little more up-front cost to prevent future costs and headaches. So when you're trying to decide on a company for your landscape project, try to factor in more than just the bottom line, and remember QUALITY DOESN'T COST, IT PAYS!